(that's the sound of my head hitting the desk -- exhaustion)
I did finish the second afghan square.
It's beautiful.
No time to photograph.
Been working very hard.
It's gets harder with every passing moment.
Must turn in final revision this week.
Terrified.
Can't formulate sentences anymore.
Trying to also put together pictures for appendix.
Found lots of beautiful pictures that almost make me interested in this subject again, but they won't fit in the diss.
So here are some of them.
View of the countryside surrounding Vladimir, Russia.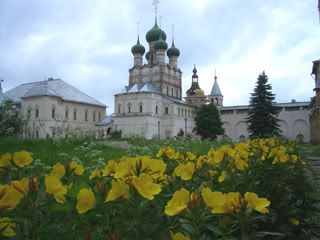 Inside the fortress at Rostov-the-Great.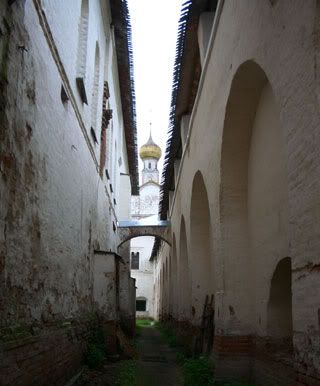 A hidden nook of the Rostov fortress.
The sign names the village that was once owned by the family I'm writing about. The name could mean "dear place." Or it could also mean "by the road."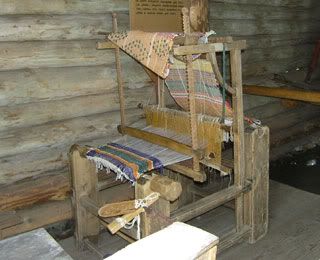 From a reconstructed peasant house, now a museum, near Suzdal'.
Looks like wool to me...